WELCOME!
Welcome to HDI Iowa, your local association for Help Desk and Client Support professionals. We provide a networking and learning forum, with our monthly round-tables and meetings, newsletters and peer to peer events. HDI Iowa is a member of Help Desk Institute's One Association.
Our members work in various positions ranging from first-line associates to help center managers. This diversity provides a wealth of information including commercially available software to call-tracking and billing systems.
HDI Iowa is actively involved in regional and North American Help Desk Institute activities. This affiliation benefits our local chapter by providing direct links to the leaders in our industry and the sharing of best practices new ideas. Getting involved with HDI Iowa is a an excellent way for both new and established employees as well as managers to keep up with our fast changing industry. Become a member today!
EVENTS
TUESDAY, SEPTEMBER 29TH 11:30 - 1PM
Lunch & Learn with EasyVista and Iowa HDI
Where:
Des Moines Public Library, 1000 Grand Ave Des Moines, IA 50309
Lunch:
Catered by Gateway Market
The Changing Face of Service Management
Change is inevitable. Technology is changing at a breakneck pace and so is how you manage your environment. Services provided by the IT department are changing, too. More "things" are connected to the network. Facilities is networking the entire building or campus. You've integrated DevOps and continuous innovation into your daily activities. A good chunk of your datacenter may be "on demand". How do you define your services? This presentation will explore the rapidly changing environments we find ourselves in today and discuss the implications of the moving technological targets we are aiming for daily.
John M. Pugh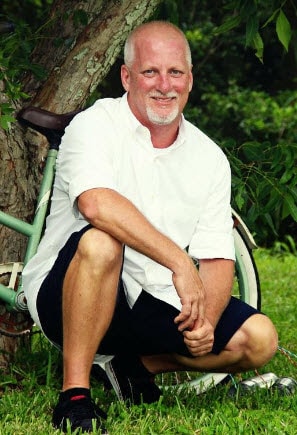 John is the Director of Solutions Engineering at EasyVista. After an initial career in the zoo business, John has spent more than 20 years in the IT industry in a number of positions from a IT administrator to CTO of a multinational company. John has been involved in numerous IT projects and worked with industry leaders worldwide. John was involved in the first large scale 802.11 wireless network in 1998, was instrumental in starting Openstack, and has been internet enabling things for many years. For the past five years John was responsible for building the application ecosystem for the Ubuntu phone at Canonical. Today, John leads a team of Solutions Engineers focused on bringing solutions to 21st century problems at EasyVista.
SPECIAL NOTE:
We're also going to be giving away a grand prize drawing for attendance - a Beats by Dr. Dre™ portable Bluetooth speaker
If you are interested in attending this event September 29th, please contact Angela Wilson

Connect with us!
---